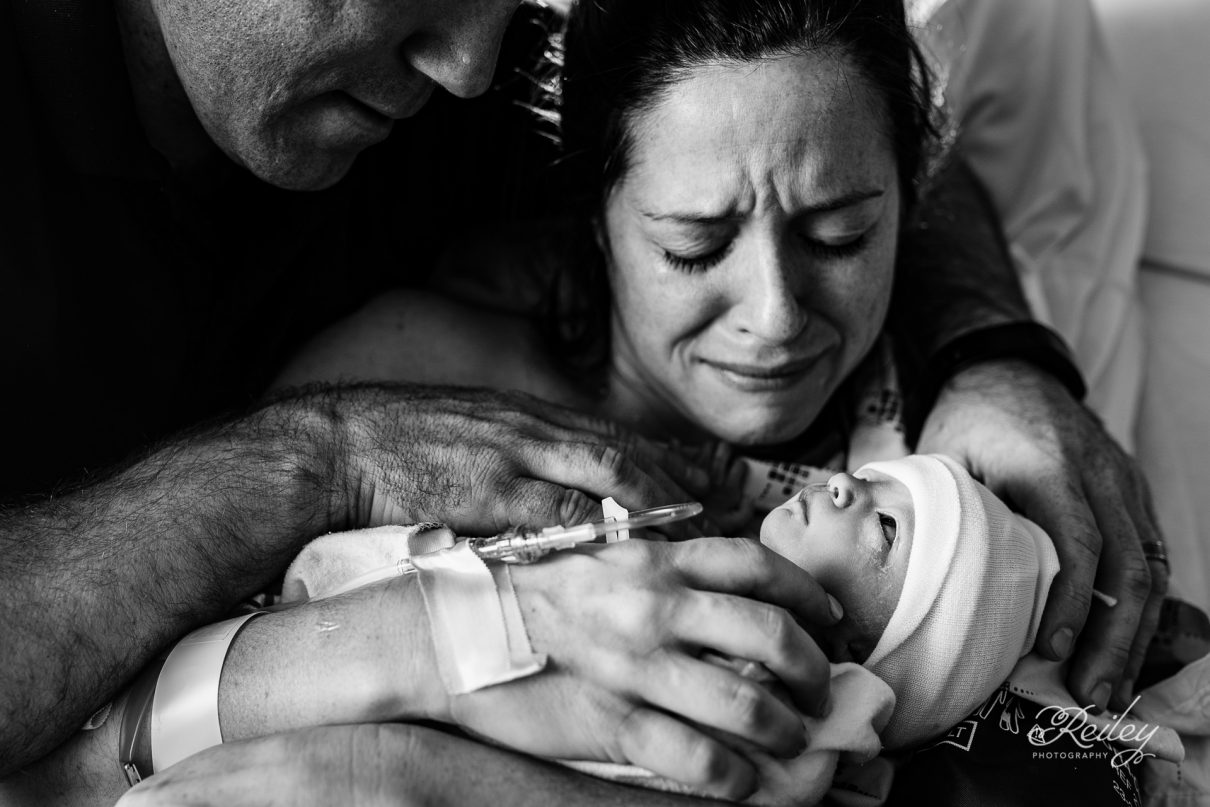 I am so happy to share these images with you of beautiful baby Annabelle, who defied the odds and changed the lives of everyone who loved her, despite having Trisomy 18. Early on in the pregnancy, her parents learned that she suffered from the genetic condition which is usually life-threatening, often before birth. Annabelle's parents had no idea how much time—if any—they would have with their little girl before she would eventually succumb to her condition. To help give you a little information about Trisomy 18, here is an excerpt from chromosome18.org:
"Babies with Trisomy 18 typically have complex medical problems. Birth defects are very common in these babies. They may have defects of the heart, brain, spinal cord, and other internal organs. Cleft lips and palates are also more common in babies with Trisomy 18. They may have hand and foot anomalies. Babies with Trisomy 18 may have difficulty regulating their breathing and temperature. They may also be unable to feed properly. Because of the large number of potential medical problems, babies with Trisomy 18 are usually considered "medically fragile". Most children with Trisomy 18 die before or shortly after birth."
It was no doubt a holiday miracle that Annabelle was born alive, and was able to go home and spend nearly 3 months with her family, including her first Thanksgiving and Christmas! Although Annabelle may have only had such a short time here on Earth, she has touched my heart and changed me forever. It was such an honor to be present during this incredibly emotional time. I hope you are as moved by her story as I am!
If you would like to pay your respects to the family, please consider making a donation in Annabelle's memory to Trisomy 18 Foundation (www.trisomy18foundation.org).
In loving memory of Annabelle Rose, 11/16/2016—2/10/2017
https://reileyphotography.com/wp-content/uploads/2017/03/newborn-hospital-session-02.jpg
1281
1920
reileyphotography_q2kdbm
https://reileyphotography.com/wp-content/uploads/2016/06/reiley-text-1.png
reileyphotography_q2kdbm
2017-03-11 21:41:12
2018-05-21 13:16:14
Amazing Annabelle - Defying the odds with Trisomy 18